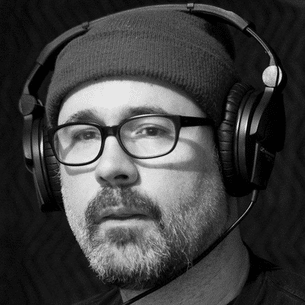 I'm a producer, performer, writer, sound scrounger, radio show host, teacher, and digital media professional. As a result of wearing so many hats, I spend a lot of time thinking about the complex relationships between all of these things – art, culture, and media.  As a digital producer and consultant, I've worked at VH1, Oxygen, Phoenix House, Bates/141 Interactive (defunct), Blue Barn Interactive, and Agency.com.  You can download my digital resume or my full CV.
A veteran of the NYC underground performance scene, I was a resident producer at Surf Reality's House of Urban Savages from 1998-2003, and created its flagship show, Grindhouse-A-Go-Go! As a performer, I've been seen in Robert Wilson's production of Hamletmachine, the opera Salome at Teatro alla Scala in Milan, and on underground stages from LA to Chicago to Boston.  I'm a graduate of Ringling Brothers'  Clown College, and the former booker for the Chicago Improv comedy club.  I started and ran Toxic Pop, a weekly newsletter and online community for NYC performance, for six years and received my MA from Media Studies program at The New School.  I'm interested and involved in remix culture and copyright reform - and was the founder and director of the annual RE/Mixed Media Festival from 2010-2014.
I am the co-founder and Executive Director at Radio Free Brooklyn, a non-profit community radio station in New York City.
I currently work as a freelance copywriter, and podcast producer at Earbong. I also teach in the Media Arts Department at New Jersey City University, and previously at Hofstra University from 2013-2015. I was a contributor to The Routledge Companion to Remix Studies, released in December, 2014.